Products & Services /
Different tools / Self-evaluation tool
Self-help tool–evaluation Auditor
To help you throughout your journey EuroMedi International has set up an accreditation with AUDITOR experts, an IT tool that includes all the information necessary explanations, step by step and according to the level chosen.
An online solution designed to help you and your team self-assess and improve your organisation's quality and patient safety experience.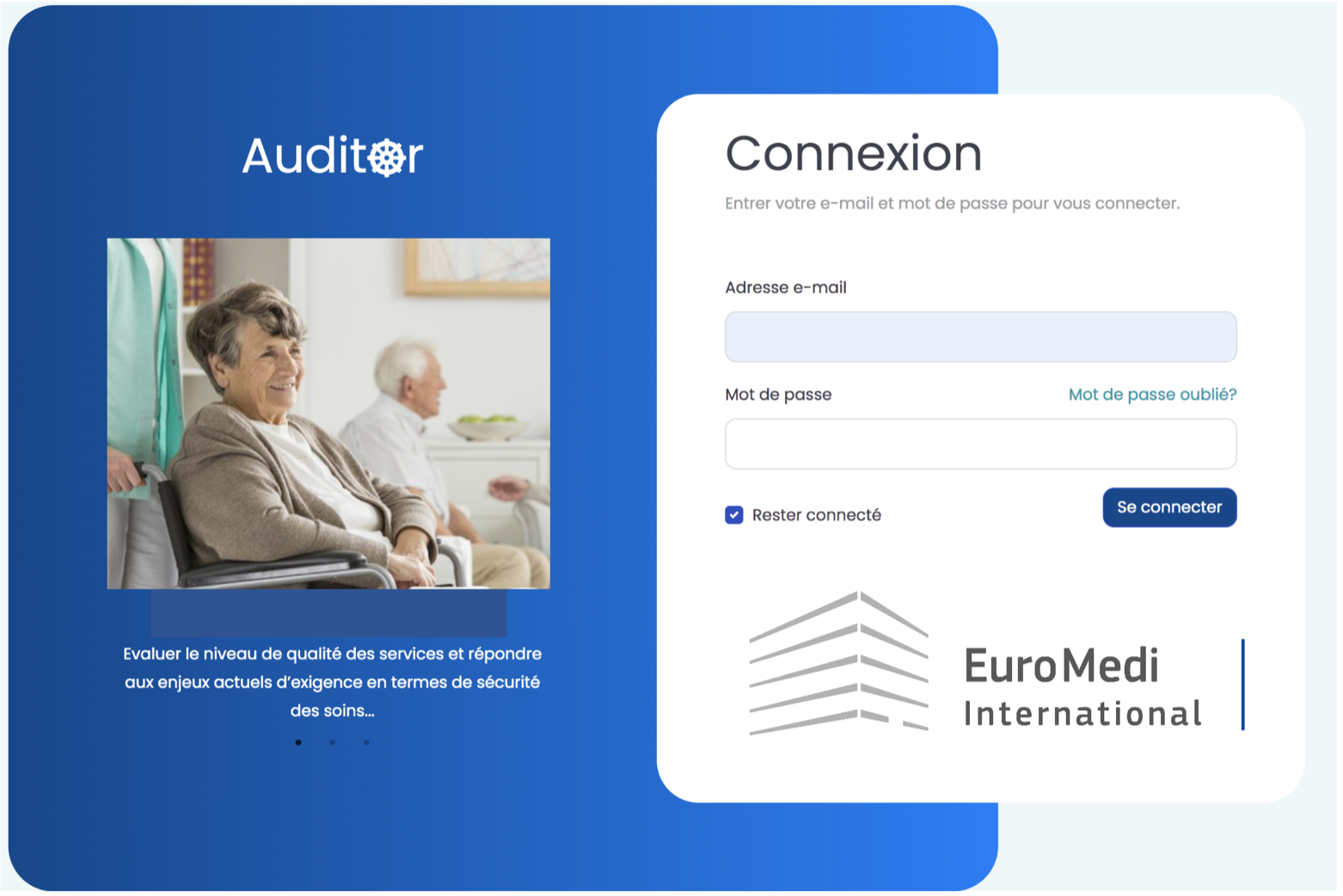 Get re-accredited
Maintain ongoing compliance through re-accreditation. We're here to help.
Obtaining certification
Find out about the accreditation process for your type of organisation.
Seek expert advice

Do not hesitate to contact our experts and partners to help you improve the quality and safety of your activities.