Governance of Euromedi International
Euromedi International is committed to good governance practices.
It has three bodies, each with a well-defined role:
the board of directors
the management committee
the scientific committee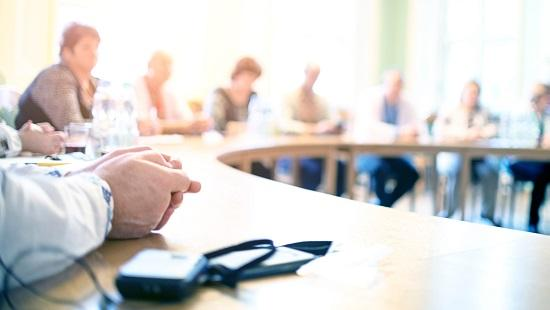 The Board of Directors is responsible for defining Euromedi International's strategy and ensuring its implementation.

This board is composed of :
of a President

of directors

independent directors to provide impartial advice and an objective view of the activities of the
The shareholders of Euromedi International, meeting in a General Assembly, have appointed the members of the Board of Directors. The Board of Directors is intended to be representative of the various health professions and of the different origins. 
It is the directors who then appoint the chairman of the board and the chief executive officer of the company.
The tasks of the EuroMedi International Board of Directors are :
to define the strategy in order to achieve a specific objective, planned for the short or long term

to determine the organisational structure, including the appointment of its Director General

ensure that the actions of the Managing Director are in line with the strategy defined by challenging him/her
to decide whether the information and balance sheets presented by the Director General should be confirmed, modified, approved or rejected,

ensuring the viability and safety of the business and the quality of services

ensure compliance with EuroMedi's mission, values and vision (missions & values)
The Euromedi International Management Committee includes the following Profiles:
A general management

An operations department for each country where Euromedi International is present

The management of the various departments: IT, finance, human resources, communication,
The tasks of the EuroMedi International Management Committee are :
set objectives in line with the group's strategy in the short, medium and long term

to define the management policy of EuroMedi International based on the recommendations of the Board of Directors

develop EuroMedi International's action in new countries by seeking local partners

keep abreast of developments in the sector at the technical and scientific level as well as at the level of the market and potential partnerships

coordinating the actions of the various support teams
communicating useful information to the various employees to enable them to carry out their various tasks.

implement technology watch

seek new regional partners

develop the client base and new health sectors for accreditation

to keep the Board of Directors informed of all important matters concerning the management of EuroMedi International
The Scientific Committee of Euromedi International consists of the following persons
A President

One Vice President

Experts recognised for their scientific competence in each of EuroMedi International's fields of activity
Euromedi International's scientific committee also aims to be balanced by including a maximum number of experts from different countries and backgrounds
The missions of the International Scientific Committee are :
to set up a scientific watch

participate in the review of criteria and guides

provide scientific advice to the operational management

to participate in an advisory capacity in strategic decisions

share contacts with the operational management

to act as an ambassador for the wider accreditation process

to appoint auditors

ensuring the independence and professionalism of the appointed auditors

to report on the accreditation decisions of the audited institutions

to decide in the event of an appeal by one of the audited institutions
The quality of governance depends on the quality of the relationships between the members of the Board of Directors, the operational management and the Scientific Committee. The organisation of powers must create a dynamic at the service of the partners and care institutions that place their trust in us
We believe in the importance of :
transparency

individual commitment

mutual trust

the consistency of the behaviour of all governance actors with the values and objectives of EuroMedi International